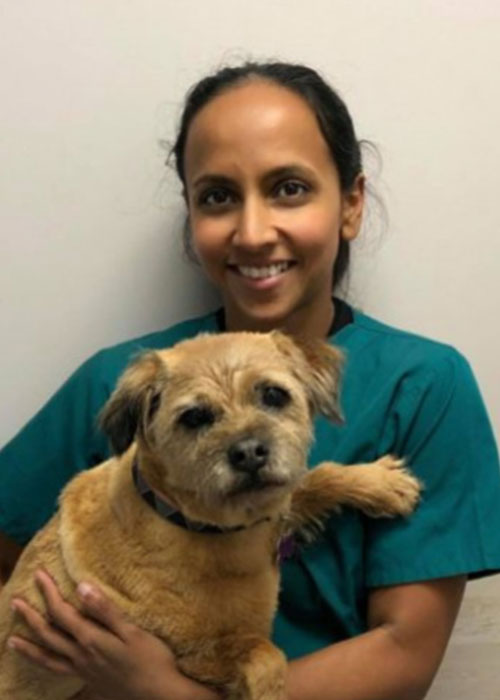 Medical Consultant
Dr Sue Ramoo
BVSc
Sue graduated from the University of Sydney in 2004 and worked in general practice for 2 years, where she saw lots of dogs, cats, a few goats, some sheep and a couple of cows! During this time she developed an interest in internal medicine which led her to undertake an internship in critical care and internal medicine, which was followed by a 3 year residency at the University of Melbourne Veterinary Teaching Hospital.
Sue has since worked in private referral practices across Melbourne and is well versed in all aspects of internal medicine. She has been published in various veterinary journals and herinterests include gastroenterology, endocrinology and oncology. Outside of work, Sue dabbles in floristry and cooking. She also loves food, wine and bush walking. At home, Sue has a 6 year old Border Terrier named Lizzie, and a Princess Parrot called Kayne.
It is great to have Dr Sue Ramoo available for in-clinic assessment of those more complicated medical cases.
See All Members